One great way to add curb appeal to your home is by improving the look of your mailbox. Let's be honest, many mailboxes look generic and boring. Those same mailboxes are attached to a metal or wooden post that could potentially be ruined if someone would accidentally hit it. Or then there are those plastic ones, they are less than desirable.
In the end, there are many reasons why you would want to consider upgrading the look of your mailbox. Whatever your reasoning for wanting to improve the look, here at A Stone's Throw we can handle the job! Whether you want natural stone or a brick look, we customize the project to meet your needs. Both materials come in a variety of shapes and sizes.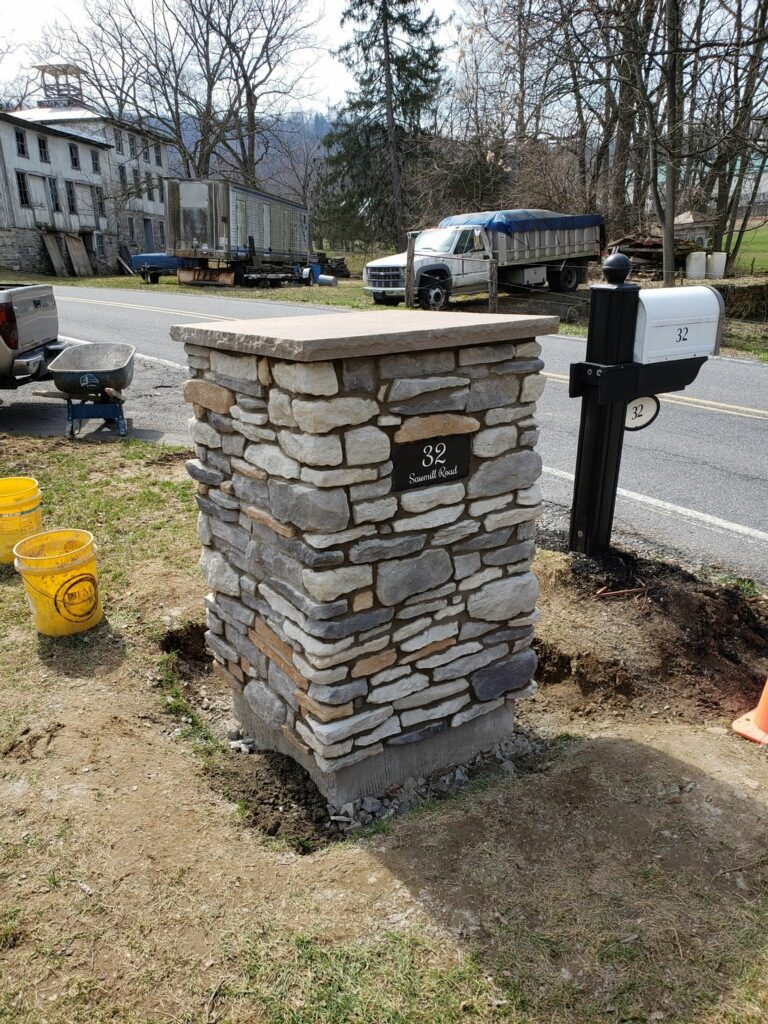 While this job may seem like a simple job that you can complete over a weekend, it isn't a bad idea to have a professional hardscaper handle it, so there are no mistakes. The main mistake that could make or break your project is the foundation. A strong foundation is needed for this project and professionals know how to do just that.
Maybe you're not looking to have your mailbox upgraded, but would like something at the end of your driveway to improve the look of your house. Pillars, flowerbeds or even raised flowerbeds are a great way to do just that. Below are a few ideas on what can be done in the front of your house.
Whatever hardscaping job you're looking to have completed, we strive to create the custom project that fits your dreams. Contact us today to schedule a consultation. Curious about what past projects we have completed? Head over to our gallery.