When it comes to the curb appeal of your house, the very first thing that is seen sometimes, is your mailbox. Most people either have metal ones or plastic ones. While they may look nice at first, as they survive through weather changes and potentially being knocked over, they eventually start to look dingy. In fact, one major issue we experience when homeowners come to us is snowplows hitting their mailboxes. When this happens, 9 times out of 10 the mailbox is destroyed.
When the above happens or they start to fade from what they used to look like, it can really affect the curb appeal of your house. This is why it may be time for a bit of an upgrade. An upgrade that will last through the years! This upgrade can include natural stone, brick, or pavers.
Natural Stone
With natural stone, you will be able to have a variety of shapes, sizes, and colors. It will give your mailbox a unique appeal to it!
Brick & Pavers
Brick and Pavers are mainly the same in that they come in more uniform sizes and colors. You can still choose from a variety of colors, however, your mailbox will generally be the same color. Unless, you request to add different colors in the design.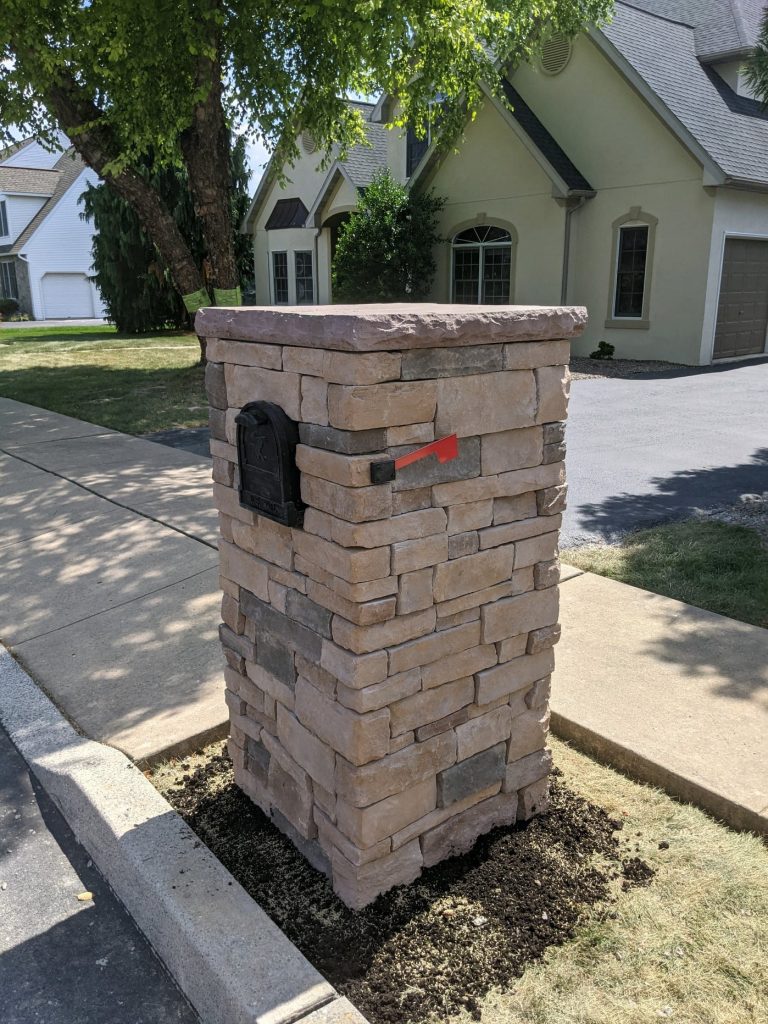 No matter which of these options you choose, all three are great choices, and will last for years to come. They will last much longer than a metal mailbox on a wooden pole or a plastic option. So in the end, upgrading your mailbox to either natural stone, brick, or pavers, can help save you money in the long run.
Here at A Stone's Throw, we have provided many homeowners with an upgrade of their mailbox. Throughout the Berks County, PA area we can provide you with high quality hardscaping services. Contact us today to discuss giving your mailbox an upgrade or any other hardscape projects you may have. We look forward to working with you!