It's true, 2020 has been a year many of us want to forget and we all are ready to say goodbye. However, with everyone spending more time at home, resulted in more home improvement projects, our phone was ringing off the hook! We are forever grateful for everyone's support of our small business and love watching the transition from before to after with our work. In this month's blog, we wanted to do a little year-end review of some projects we completed this year. If they give you ideas on what you want to do next year, give us a call. We would love to discuss your hardscaping project!
A Hill In Need of an Upgrade
For this family in Hamburg, PA, their backyard was just a hill and let's be honest you can only do so much with a hill as a backyard. Well, we gave it a nice upgrade that included leveling it off and giving it a layered look with retaining walls to assist. The end result is definitely a huge upgrade from before!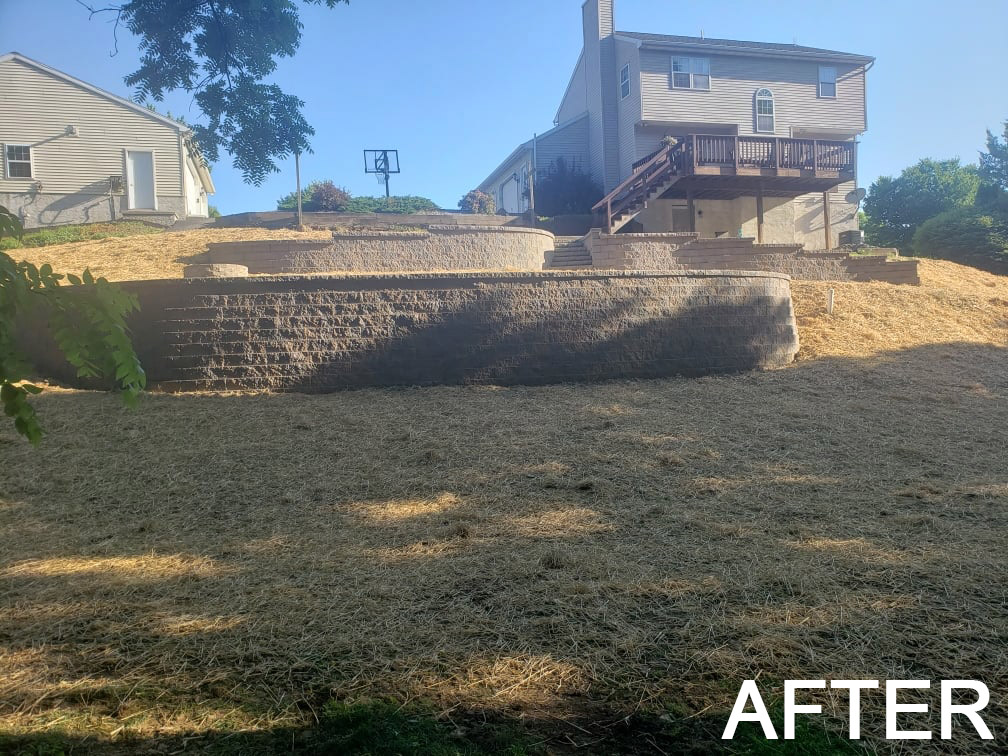 A Hill in Need of Love
The before for this hill, was not a pretty sight. This family in Mohrsville, PA definitely wanted something that was a lot more manageable for caring as well as presentable. A simple retaining wall did the trick! With the adding of bushes, flowers and mulch, their curbside appeal will be much more inviting.
Even a Little Patio Can Add Outdoor Living
This household in Bechtelsville, PA was looking to add a bit more outdoor living space in an area that was just grass. We really like the paver colors they decided to go with! It looks great with their grey siding!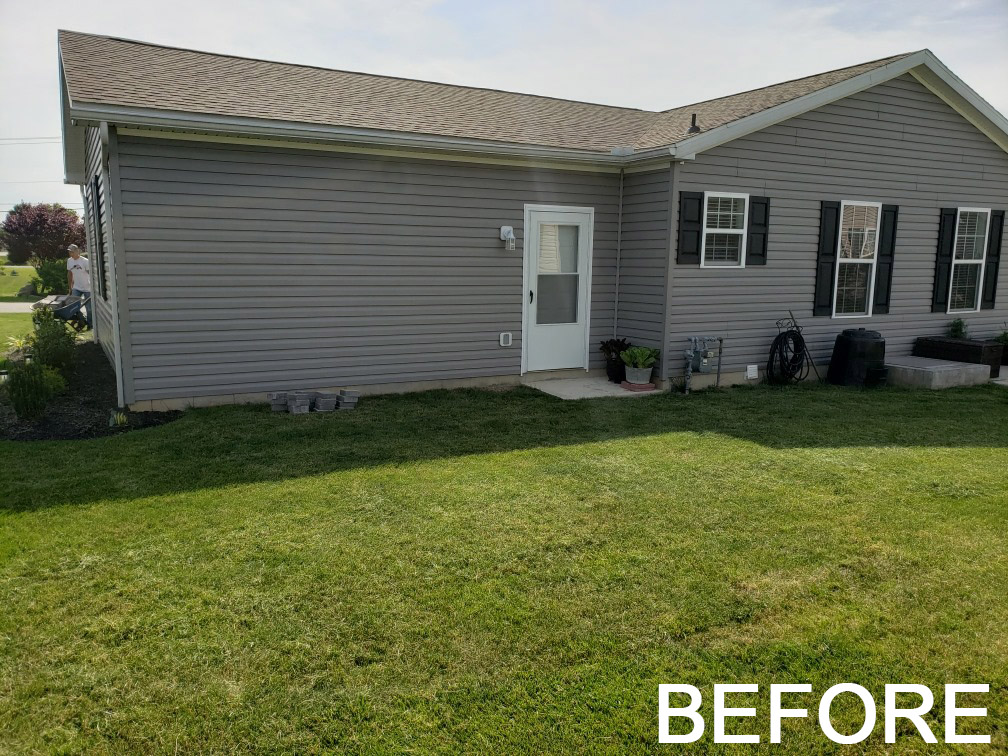 Upgrade To A Pavilion
For this residence in Leesport, PA, they have a nice backyard that included a pavilion. But it had a simple concrete floor that was in need of an upgrade. They were looking for a fresh, new look and we were able to give them just that! We really love the end result.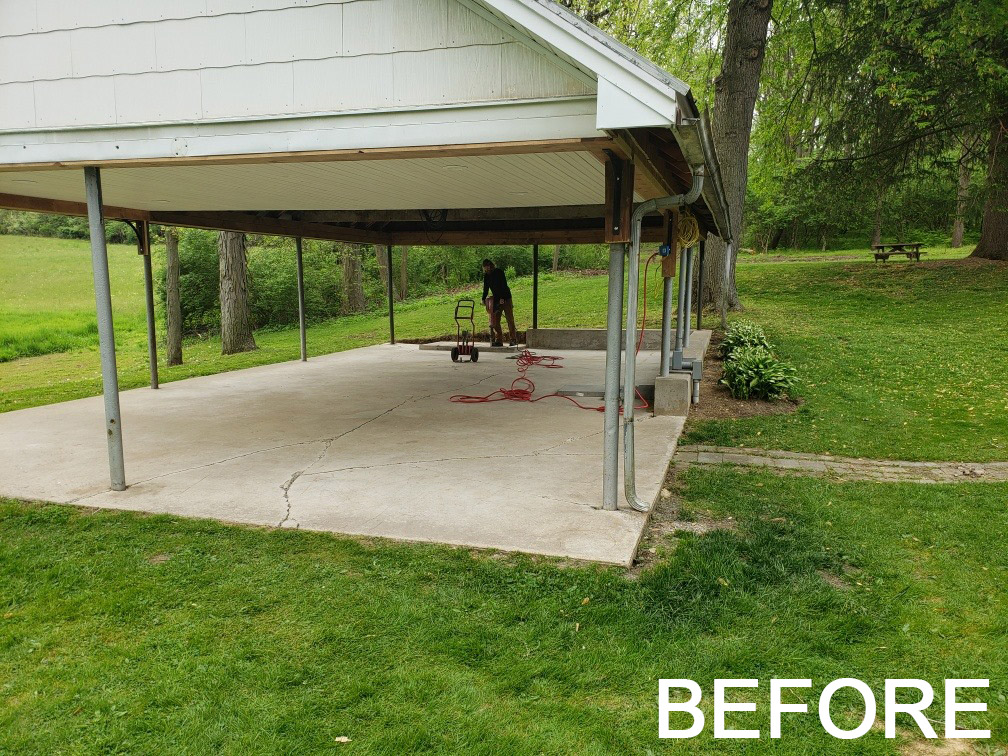 Brand New, Beautiful Walkway
The transition of the before and after for this beautiful walkway in Wyomissing. PA is amazing. The new look definitely cleans up the look of this backyard and gives it a very inviting look!
Our Big Job of The Year!
This year we were hired to add stone to the outside of a brand new house being built in Mohrsville, PA! Completed nicely with siding to match, this home is going to be a head turner! We were on this project for several weeks, and the end result is amazing!
Again, we want to thank all of our customers for supporting us this year! These are just a few of the projects we completed, as well as starting a second business called Swerl Designs, LLC. We have been rather busy this year! If you're thinking about having a hardscaping project completed next year, give us a call today, our calendar is already filling up and we would love to be able to help you!